Book Trailer: WINGS OF FIRE Graphic Novel
10 Grown-Up Graphic Novels To Add To Your Reading List
Fun Home: A Family Tragicomic, Alison Bechdel(.89): Alison Bechdel is probably best known for the Bechdel test, which came about as part of her comic strip, however, her 2007 memoir,Fun Home, is quickly becoming a cult classic (it was recently made into a Broadway musical.) Detailing her complex family dynamics, it hones in on her coming out story in relation to her closeted father.
Are You My Mother? A Comic Drama, Alison Bechdel(.25): Following her memoir about her father, Alison Bechdel next tackles her relationship with her mother. Heavily laced with psychoanalysis, Bechdel delves deep into both her and her mother's past — spanning loves, passions, and the pursuit of creating art — and eventually reconciling the guilt she feels for becoming the artist her mother never had the opportunity to be.
The Photographer: Into War-torn Afghanistan with Docters Without Borders, Emmanuel Guibert(.96): Emmanuel Guibert's illustrations paired intermittently with Didier Lefèvre's poignant photos paint a picture of war-torn Afghanistan that is neither dehumanizing nor undermining. An intimate look at the consequences and casualties of the Soviet-Afghan War, this book is a visceral documentary of MSF's mission in real time.
Maus: A Survivor's Tale, Art Spiegelman(.57): Covering the Holocaust is never easy, but Art Speigelman does it with both humanity and heartbreaking insight. Weaving the narrative of a difficult relationship with his father and his father's story as a Jewish survivor of the Holocaust, Spigelman navigates both the complex joy and pain of survival.
Hip Hop Family Tree 1975-1983, Ed Piskor(.32): Consider this the ultimate visual reference to the history of hip hop — from its origins from white flight in the Bronx to the rich and varied reaches of hip hop culture into music and fashion. Hip hop heads and amateurs alike can learn tons form Piskor's dexterous grasp of hip hop's vibrant history and exuberant love for the art form.
The Story of My Tits, Jennifer Hayden(.11): Jennifer Hayden's hilariously bittersweet memoir of surviving breast cancer starts with her flat-chested adolescent years to years of belonging to the "itty bitty titty comittee" to breast cancer, and eventually loss. However, the peace and humor that Hayden finds as she recreates her narrative for us is as strong as it is graceful and insightful.
Persepolis: The Story of a Childhood, Marjane Satrapi(.98): Probably the most famous of "serious" graphic novels for adults, Persepolis is Marjane Satrapi's memoir of growing up in Iran during the Islamic revolution, effortlessly melding the personal with the political, showing with startling clarity, the pain and consequences of war and the resiliency of the human condition, through the eyes of a precocious young girl.
Palestine, Joe Sacco(.33): With an introduction by the legendary Edward Said, it's imperative that Joe Sacco'sPalestine would be a landmark book for not only the graphic novel genre, but also political reporting in general, especially when it comes to the Israeli-Palestinian conflict. Sacco wrote this graphic nonfiction novel after months of research (he conducted over 100 interviews with Palestinians and Jews alike) and an extended trip to the West Bank and the Gaza Strip in the '90s.
Tank Girl 1, Alan C. Martin and Jamie Hewlett(.34): Tank Girl, everyone's favorite renegade, achieved cult status in the punk-loving '80s with her tough, alternative, ultra-cool girl persona and stick-it-to-the-man antics. Author Alan C. Martin and illustrator Jamie Hewlett might not always hit the heaviest of topics in the novel, but it's definitely one hell of a ride.
Dreaming: The Way Out of Juárez, Charles Bowden and Alice Leora Briggs(.65): A sobering nonfiction look into the grim life of occupants of Ciudad Juárez, Mexico, author Bowden and illustrator Briggs recreate the chaos, violence, and heartbreak of government corruption, the drug trade, and life along the U.S.-Mexico border.
Video: How To Design A Comic Book Page
10 Grown-Up Graphic Novels To Add To Your ReadingList images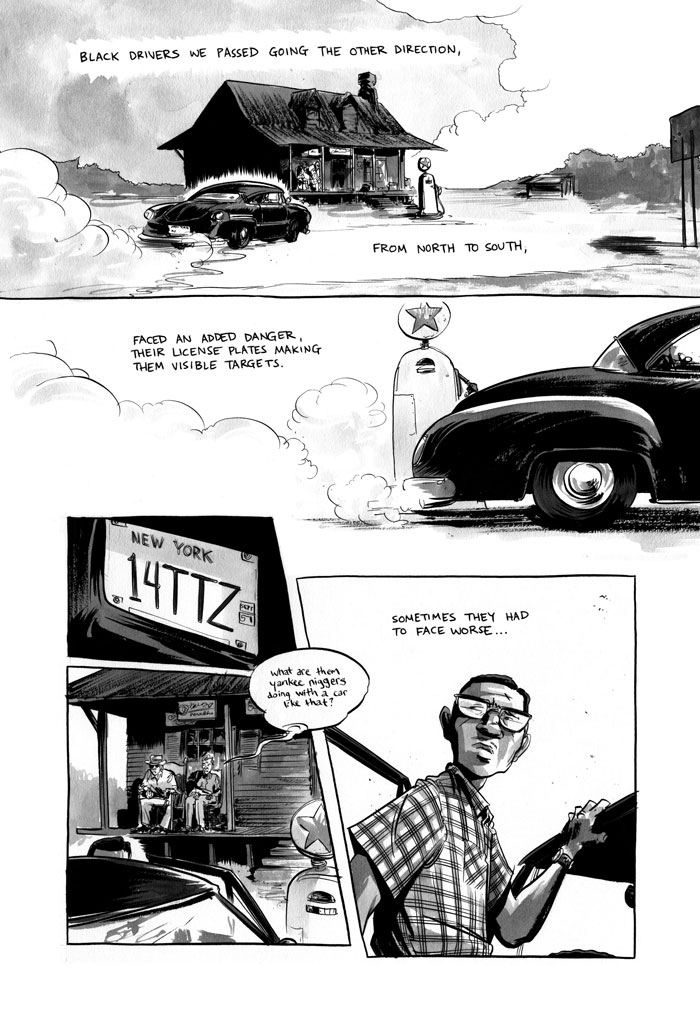 2019 year - 10 Grown-Up Graphic Novels To Add To Your ReadingList pictures
10 Grown-Up Graphic Novels To Add To Your ReadingList forecasting photo
10 Grown-Up Graphic Novels To Add To Your ReadingList pics
10 Grown-Up Graphic Novels To Add To Your ReadingList new pics
picture 10 Grown-Up Graphic Novels To Add To Your ReadingList
Watch 10 Grown-Up Graphic Novels To Add To Your ReadingList video
Forum on this topic: 10 Grown-Up Graphic Novels To Add To , 10-grown-up-graphic-novels-to-add-to/ , 10-grown-up-graphic-novels-to-add-to/
Related News
How to Copy and Paste PDF Content Into a New File
How To Keep Well At Christmas
16 Things We Loved Loathed About The Porsche 718 Boxster GTS
How to Grill Octopus
Friends for Life
Surprising places where you can get cancer
Acupuncture for Rheumatoid Arthritis: What to Expect at Your First Visit
How to Make Blueberry Strudel
16 Beautiful Makeup Ideas for Women
Holly Willoughby shares her secret to better skin
With MS, Fitness is Possible, but the Plan Must Be Flexible
Date: 12.12.2018, 15:42 / Views: 91591
---