ASAP Rocky Braids | Men's Haircuts + Hairstyles 2018
25 ASAP Rocky Braids Styles
ASAP Rocky Ponytail With Loose Braids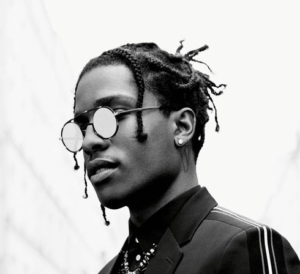 Wearing his signature braids pulled back away from his face, ASAP Rocky's braided style has been front and center for many of his modeling gigs. Fashion houses like Dior and DKNY are huge fans of the rapper's unique look, and you're just as likely to see his style in the pages of magazines as in music videos.
Parted Cornrows With Bandana
You might be used to seeing more cornrow styles with braids extending from the hairline towards the back of the head, but this center parted style is definitely making a comeback. Adding a bandana to the look works as an accessory to your outfit or a practical way to keep sweat off of your face during a workout.
Although he might not be an Internet style sensation like ASAP Rocky, rapper Pusha T shares a similar signature look. Pusha T's braids tend to be a little bit longer than ASAP's, making for a slight distinction between the two looks.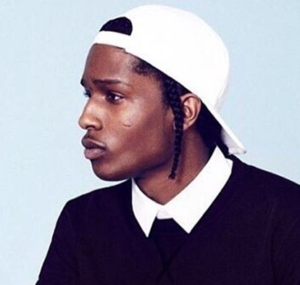 A ball cap can be a great way to hide your hair on a day when it just isn't working or to enhance your style and tie an outfit together. Wearing his cap backwards and quite far back on the head lets us still get a look at ASAP Rocky's signature braids.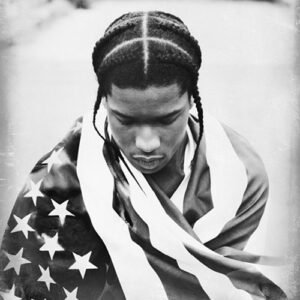 With thick cornrows parted down the center, this braided style is a little more practical than some of ASAP Rocky's other braided styles. Once hair has been braided it will stay out of your face until you remove the braids, making this a good choice for athletes or travelers who want to set their hair and then forget about it.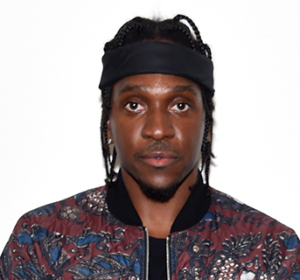 In another look from Pusha T, this braided style also gets accessorized with a bandana. Even if you don't have a practical reason to wear a bandana or headband over your braids, they can help add an extra pop of color or to tie the look together like with this patterned bomber jacket.
These shorter skinny braids are only long enough to be tied together at the back, leaving a few loose pieces around the face for an overall look that's casual cool.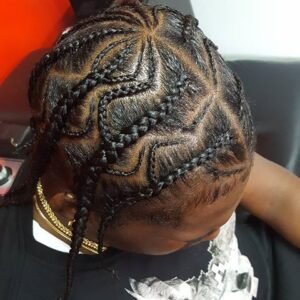 If you want your cornrows to look a step above the rest, try this embellished style with lots of little braids framing the thicker ones. It's a great way to keep all of your hair in place for weeks at a time while maintaining a signature style.
This looser braided style from ASAP Rocky looks like it's grown out a bit, making it harder to see parts between each individual braid. While some guys like their braids to be looking new and fresh as often as possible, a looser style like this makes it easier to pull braids back into a bun as pictured and helps the look to feel casual and low-key.
Guys with straighter hair types can get an ASAP inspired style by creating two braids towards the back of the head and shaving everything else off in a clean, undercut style. If you have these tightly installed by an experienced braider, you should be able to get a few days wear before hair starts to frizz, and we recommend sleeping with a headscarf to reduce friction on your hair overnight.
While ASAP Rocky tends to stick to rectangular shaped parts in his signature braided style, you can switch the look up by creating triangular shapes in the parts between your braids. This might take a little more effort if you're planning on braiding your own hair, but once you're used to dividing the sections this style should be just as easy as the original.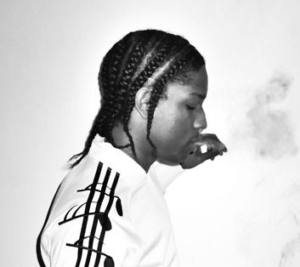 This set of cornrows parted down the middle is made up of thicker braids, so that there are only about four or five braids on each side of the head. Try this one out if you're looking for a braided style that's fairly quick to install and keeps hair out of face.
Braided Bun With Faded Sides
Another style inspired by ASAP Rocky, these braids make for a clean looking style that will keep long hair in place better than if it was just tied back into a ponytail. For thicker-haired guys, keeping the back and sides faded makes for shorter styling time whether you're wearing these braids or going for another look.
This super skinny braided look will take a little more time to have completely styled but allows you freedom if you want to tie some or all of your braids up and out of the way.
Braids With Shaved Hairline
If you like ASAP style braids but also the clean hairline that comes with a lineup haircut, this braided look shows how it's possible to have both at once. The hairline stays neat and frizzy edges won't be a problem with this look, while plenty of hair is left long enough to braid.
Although ASAP Rocky usually wears his cornrows extending sideways from a center part, these thicker braids are definitely in the realm of ASAP's style. Zig zag parts on either side of the head add an extra visual detail, but won't add too much extra time when it comes to having these braids put in.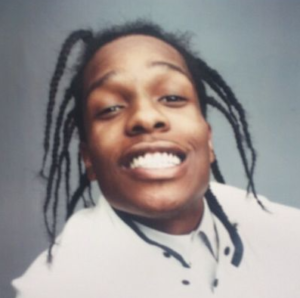 Although Coolio's famous braids were more intense in the '90s than ASAP Rocky's present day style, this look is still giving us plenty of throwback vibes to the days when Gangsta's Paradise was getting tons of airplay and winning Coolio a Grammy.
With thicker braids that are perfectly placed, ASAP Rocky's red carpet look works his signature braided style into a suave style perfect for any evening.
Skinny Braids With Faded Sides
Can't decide between braids and a fade? Go for this half and half look made up of ASAP style braids on top with clean faded hair around the back and sides. Whether you braid your own hair or have someone else do it, you'll love how much time you save with this look.
Guys with ultra long hair can still get an ASAP style braided look! We love this cornrow style as a practical way to keep longer hair secured and out of the face, and some of the braids even make right angle turns to perfectly align with the shape of your head.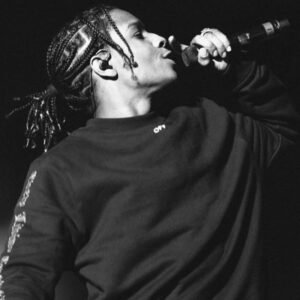 Maybe the longest braided look we've seen on ASAP Rocky, this ponytail full of braids is a young, fun way for guys to wear braids.
A shorter style inspired by ASAP Rocky's signature look, these braids are a good option if you're trying to grow your hair, as the braided style protects hair from daily styling damage, and you can leave braids in for weeks without manipulating or pulling at hair every day.
Wearing shorter and thicker braids, the only pulled back look possible with this style is half way. As with many of ASAP Rocky's other styles, the pictured look shows how braids can be paired with higher fashion looks just as easily as a more casual street style.
We've seen ASAP braids with a few zig zag parts, but this style takes it to the next level with more braids and more zig zags. For men who usually wear their hair in braids, this added detail is a nice way to change things up while still keeping hair in your favorite braided style.
Rapper Travis Scott wears his own signature braids in a similar style to ASAP Rocky, although we often see Scott wearing longer braids that hang in front of his face. Remember that new braids will be in a tighter, stiffer style, and become more flexible once hair has had time to relax and grow out.
Video: Hair Journey Update - Nipsey Hussle Braids
25 ASAP Rocky Braids Styles images
2019 year - 25 ASAP Rocky Braids Styles pictures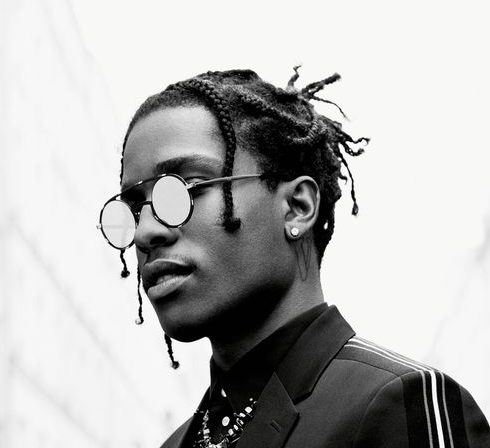 25 ASAP Rocky Braids Styles advise photo
25 ASAP Rocky Braids Styles images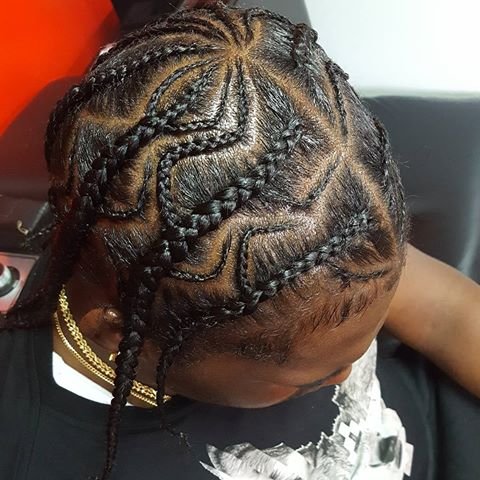 25 ASAP Rocky Braids Styles new picture
photo 25 ASAP Rocky Braids Styles
Watch 25 ASAP Rocky Braids Styles video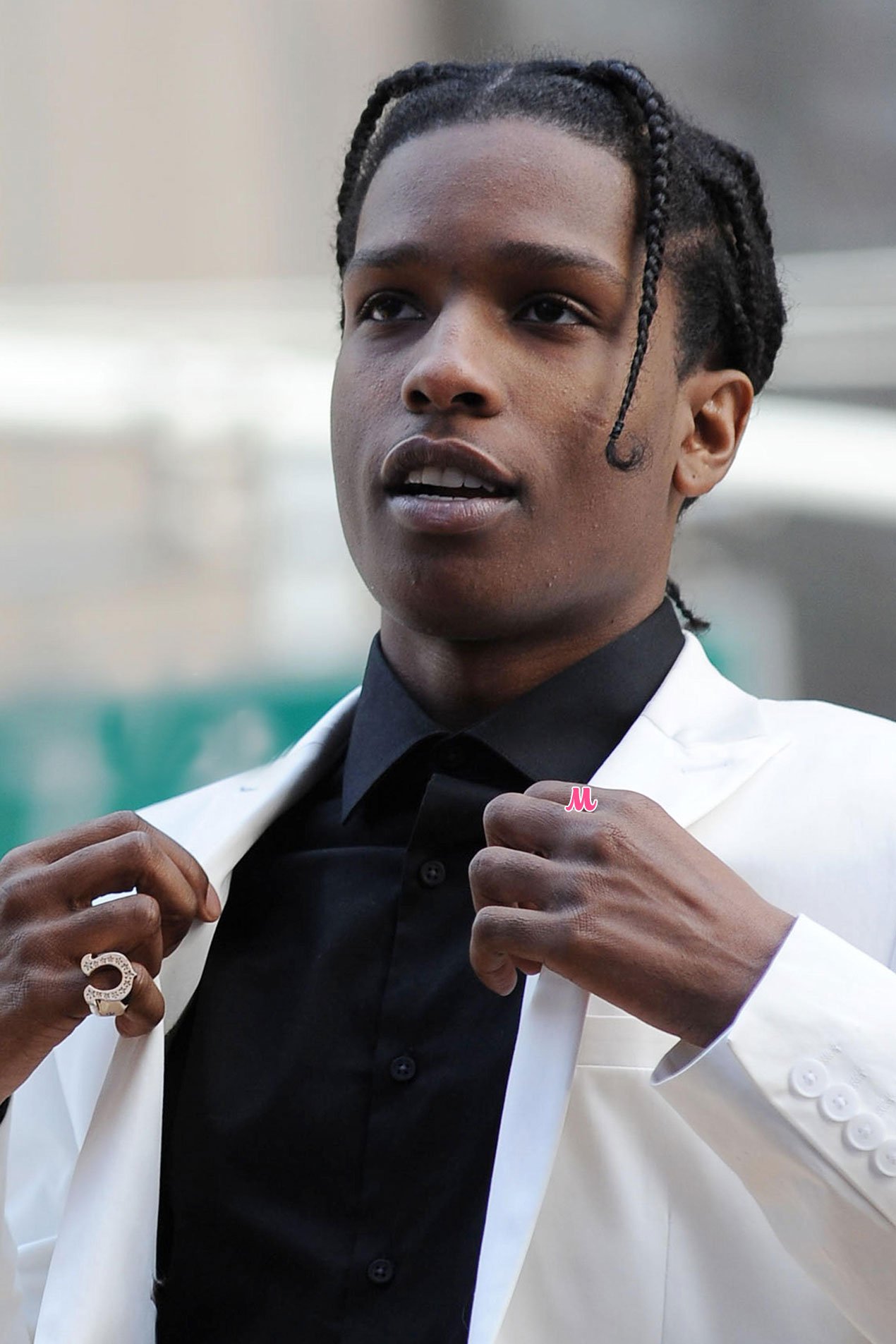 Communication on this topic: 25 ASAP Rocky Braids Styles, 25-asap-rocky-braids-styles/ , 25-asap-rocky-braids-styles/
Related News
Why Superstition Might Be Good For You
What happened when MH took on Mt Ventoux
A Recipe for Healthy Cooking
How to Bake Crab Legs
30. A pink poodle skirt for all breeds of retro pups
Which Word Did You See First This Fact Can Reveal Much About Your Psychology
15 Cool Autumn Lipstick Colours You Probably Dont Already Own
Trend on trial: Aqua-cycling
HydrocortisoneSalicylic AcidSulfur Topical Reviews
10 Breathlessness Causes you Didnt Know About
TheLIST Best Dressed: April 14, 2019
Whole30 Was Named the Worst Diet—and Thats Ridiculous
Is it OK to continue working out while undergoing intrauterine insemination (IUI)
Date: 08.12.2018, 16:50 / Views: 34365
---