Crafts for Easter - 15 options how to make
Easter is a family holiday, so on this day all family members gather around the table. There is even a tradition to collect several generations, as a sign of friendship and respect for their parents. You can call close friends, treat them with a festive Easter cake and painted eggs. Many people prepare gifts for relatives and friends, congratulate and wish them happiness, then sing songs together and just have a good time. What crafts for Easter can be offered?
I present to you unique master classes - how to make crafts for Easter with your own hands with step-by-step photos - these are eggs, baskets, Easter bunny, cards and much more.
Children, too, are looking forward to a bright holiday, they know its origin, so every year they go to church with their parents and make themed crafts. To create Easter masterpieces is a good family tradition. Be sure to do this with children.
The most famous symbols of Easter are painted eggs, Easter cakes, and the Easter bunny. Before Easter week there is a trumpet, when people go to church to sanctify the water and barely blossomed shoots. Therefore, willow is also associated with Easter as painted eggs and Easter cakes.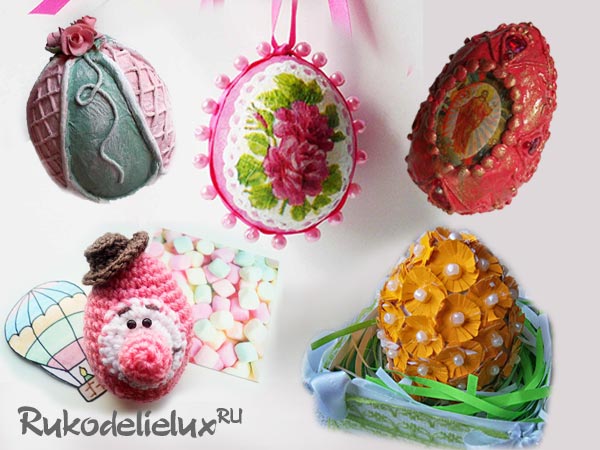 Easter Day is the cleanest day of the year. By Easter they begin to prepare for a long time before it comes, because you just clean the apartment, wash the floors, windows, wash all the clothes. It is usually accepted to wear even new clothes for Easter, so the whole family goes to markets or shops on the eve of the holiday. It helps to cleanse physically.
In order to be cleansed spiritually, people go to the church for confession, try to reconcile with those with whom they were at quarrel, ask forgiveness from relatives if they offended them accidentally this year.
DIY Handicrafts for Easter
How to make an Easter egg from beads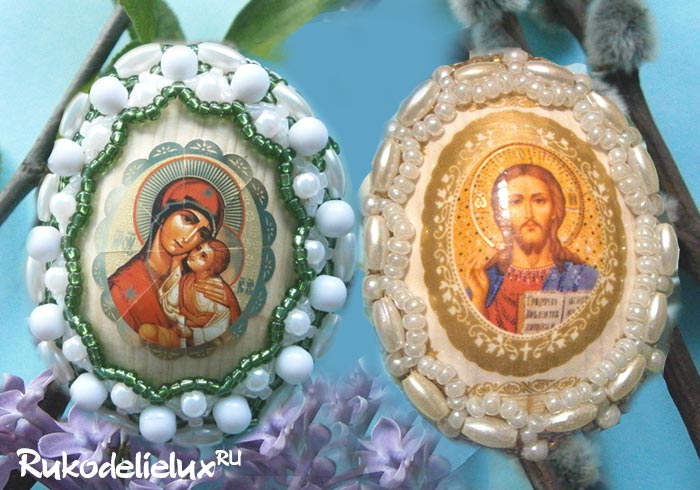 With the approaching Easter holidays, everyone thinks about a delicious menu for a festive table, bright and homely décor, as well as unusual gifts on this subject.This Easter egg with your own hands will be a great symbol and a present of the upcoming holiday. I present to you several workshops with step by step photos of how to make an Easter egg from beads.
Easter craft for the little ones
If you need a handicraft for kindergarten, then you can make a bright plasticine chicken with a child. And this master class will help in this - it is easy and very short to sculpt such a toy.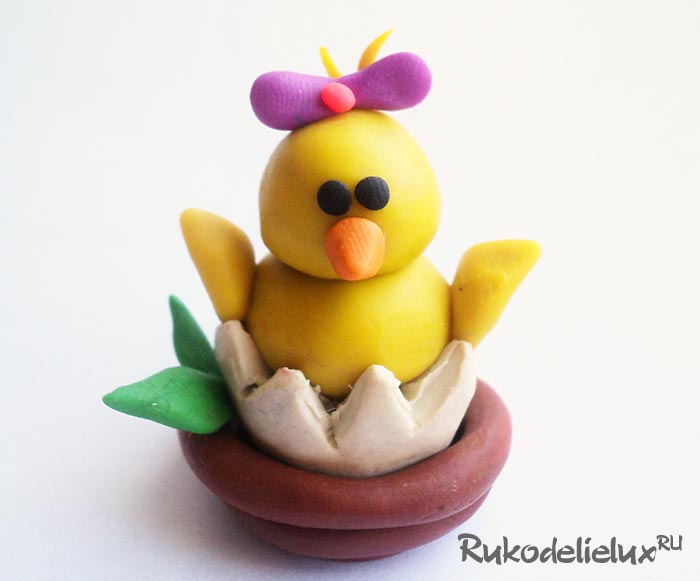 For making chicken, we need:
Let's start with the eggshell. We roll a ball of white clay.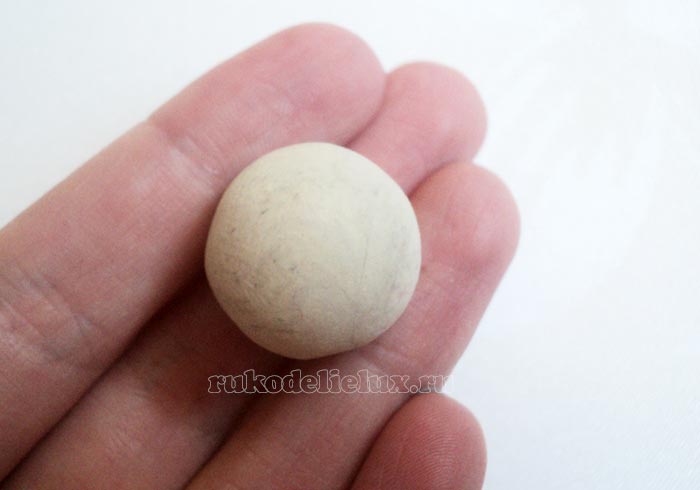 And then push one side of it inside, forming a depression.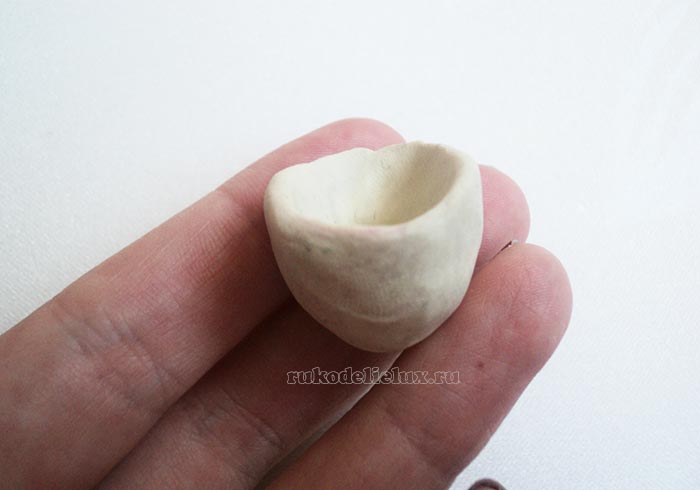 Now with the help of scissors we make irregularities in the shell around the circle. It is very important in this and in all subsequent details to smooth cracks and bumps.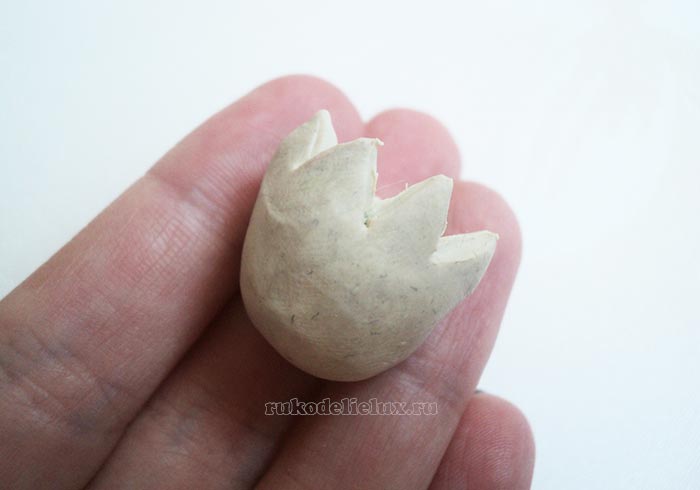 We sculpt the yellow ball and put it in the shell. This ball will be a chicken's body and therefore it should sit tightly inside the white part of our crafts.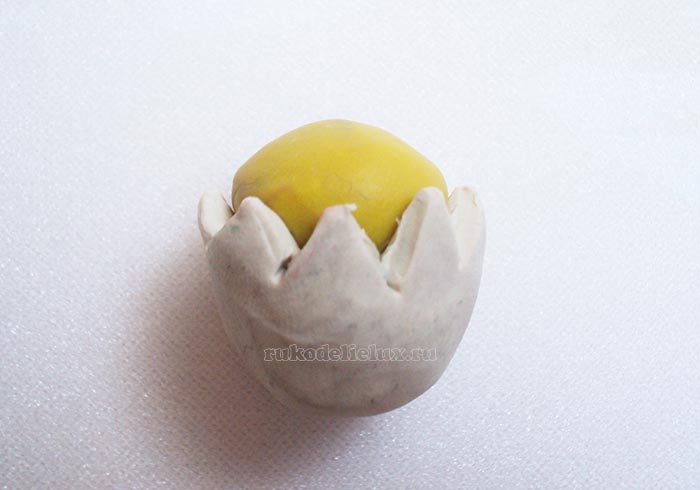 Then we make a smaller yellow ball and stick it on top of the previous ball. So we blinded another detail - the head.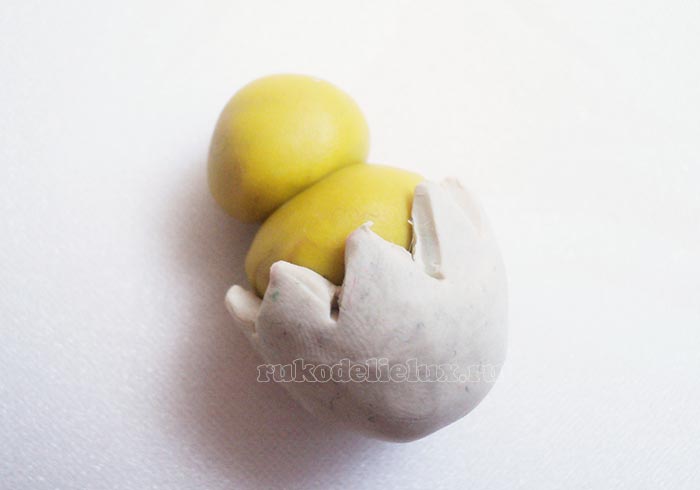 Wings are also sculpted from yellow plasticine. We break off two small pieces and sculpt shapes that look like droplets. And lightly add these droplets.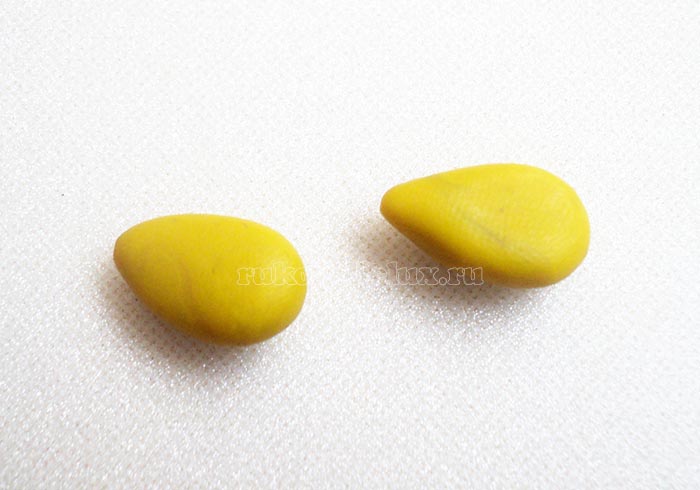 We stick the wings to the chicken calf. And also make him a beak right away and stick it too.
Break off a little plasticine orange and sculpt him cone, sharp top. This will be the beak. With a wide side we attach it to the head of the toy.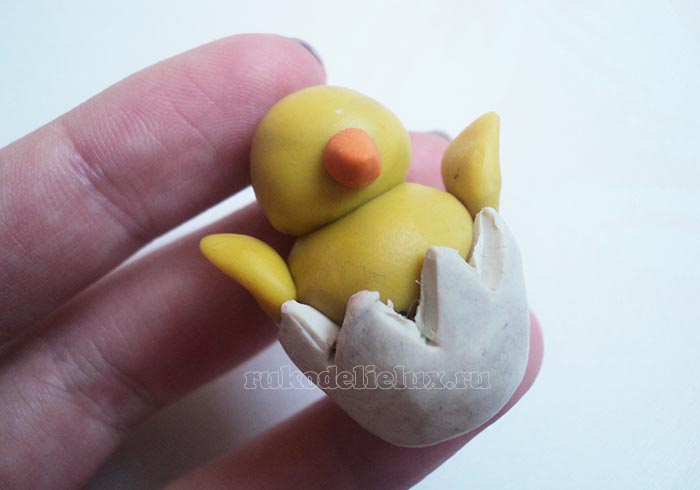 Break off two small pieces of black plasticine and make two balls of them. We stick balls like eyes and slightly press them so that they become flat.
And from yellow plasticine we roll a thin flagellum. And we tear away from it a couple of pieces of approximately two to three millimeters. This hair. We stick them on top of the chicken's head.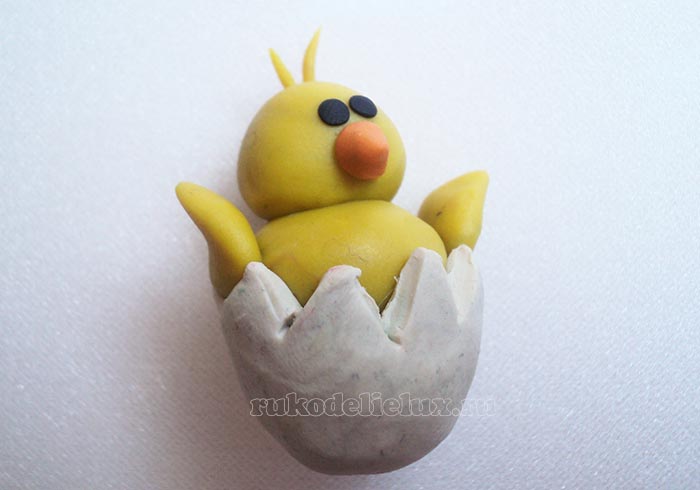 We decorate the hairs with a bow. We sculpt it from lilac plasticine. You can take a different color.We make two small flat droplets and connect them with the pointed side. We stick a bow to the head. And the center for the bow sculpt from orange clay or red.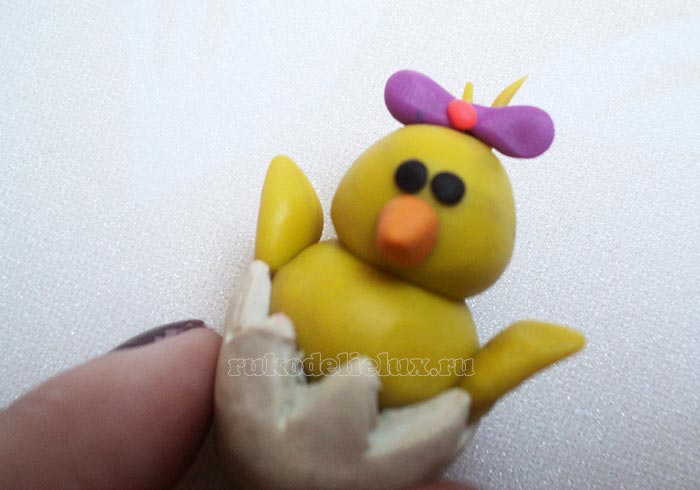 Our chicken is ready. Now blind him nest. Take brown plasticine and skate flagella out of it.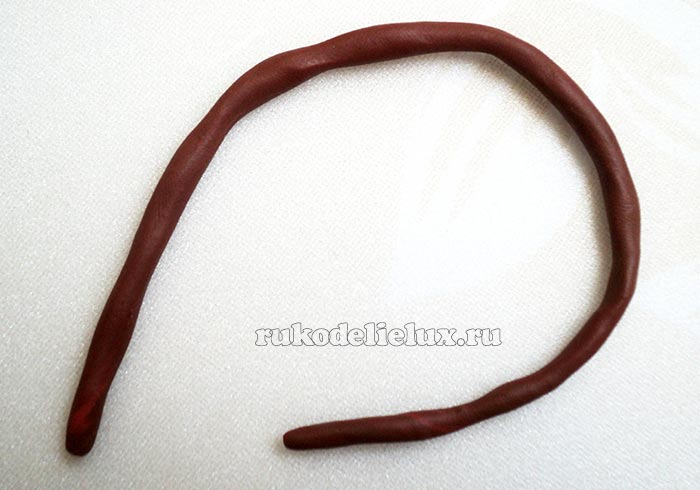 Then we twist it in a spiral, forming a depression. So it turned out a nest for a chicken.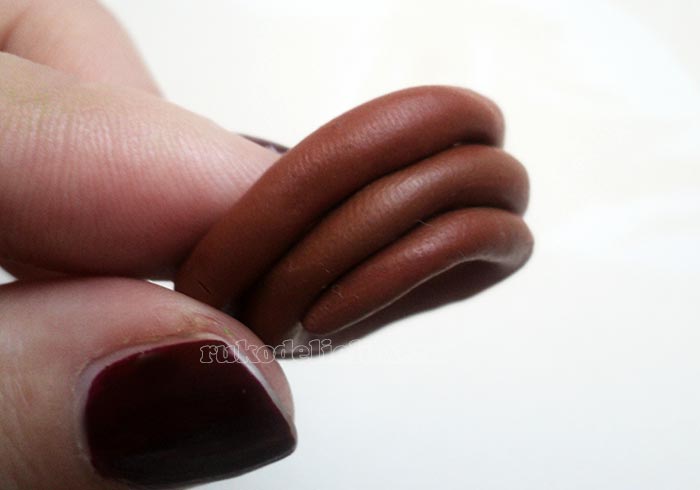 A plasticine of green color blinds a couple of leaves. Here, too, everything is simple. We again mold small droplets and flatten them. And then we stick on one side of the nest. Inside the nest put the chicken in the egg.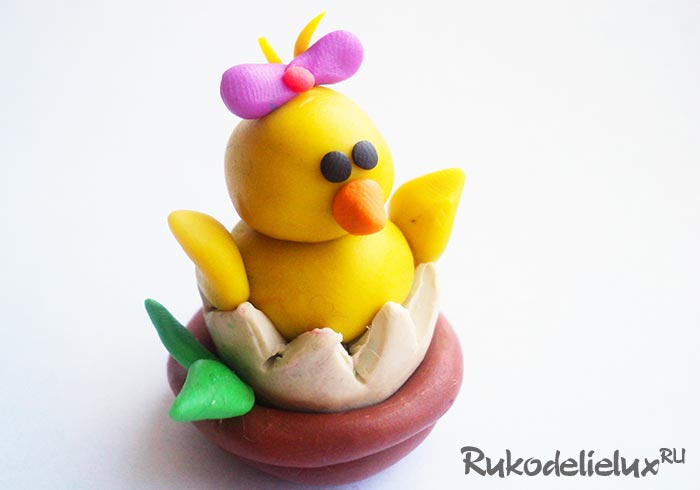 This is such a cute and funny hack that we made on Easter.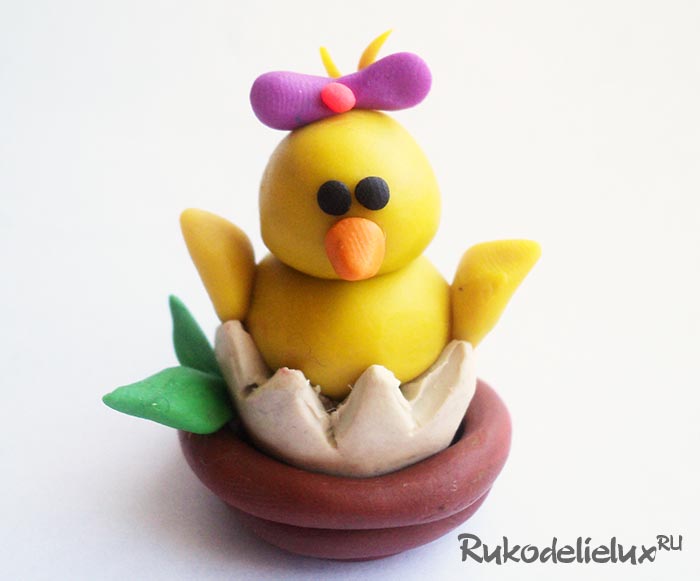 DIY Easter Cards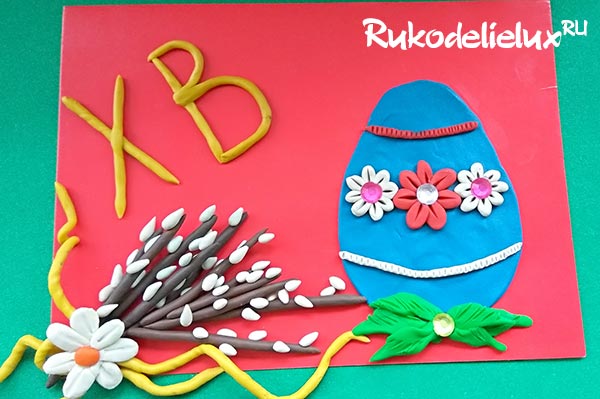 By Easter, you can make a card with your own hands, perform some interesting details that will look great in the complex. It can be decorated with a beautiful bright egg and a magnificent branch of verbal runs.
Such a postcard for Easter will please the addressee.Maybe it will be a mom who is preparing the most delicious cake for the holiday, setting the table, or a dad who is organizing a happy holiday, or a grandfather and grandmother who will surely bring many gifts and sweets to their grandchildren. Read more ...
DIY Easter Bunny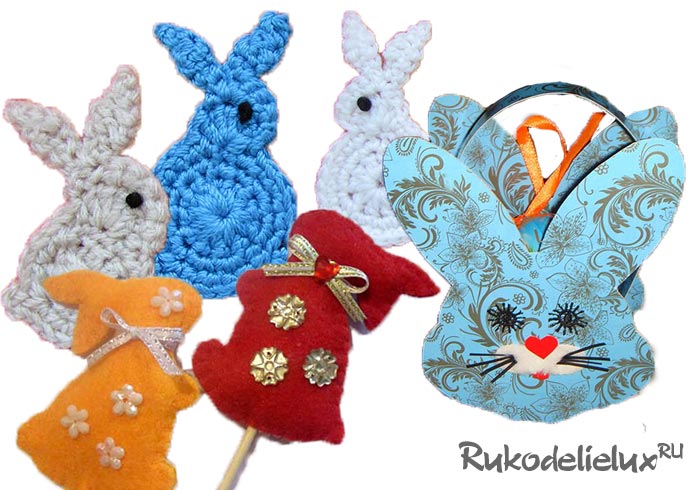 The Easter Bunny is an integral part of the beautiful spring Easter holiday! It so happened from ancient times that he comes to visit at Easter and brings us a good mood. The smiles of our children illuminate everything around, is it not happiness when children are happy? So prepare the nest for this eared guest and prepare Easter gifts! In this workshop, I will show 10 ways - how to make an Easter bunny with your own hands with step by step photos and videos.
How to make an Easter egg in decoupage style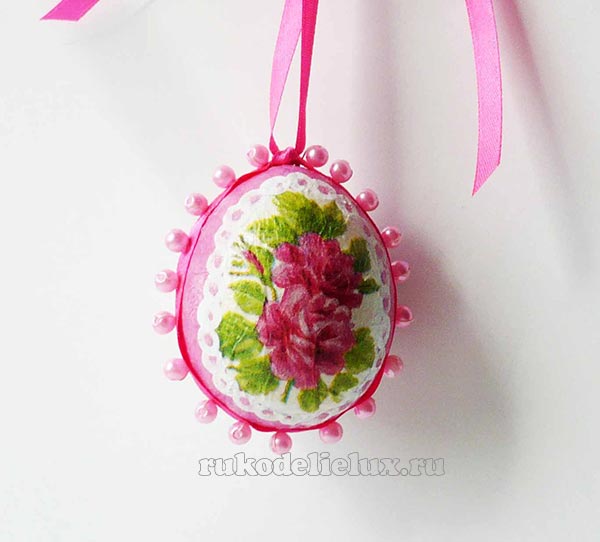 Decoupage is a popular type of decorative art. In this master class, I will show you how to make an Easter egg in decoupage style with step-by-step photos.It will be an excellent decorative decoration of the interior, it can be hung on an Easter tree, or you can give it to your loved ones.
DIY Knitted Egg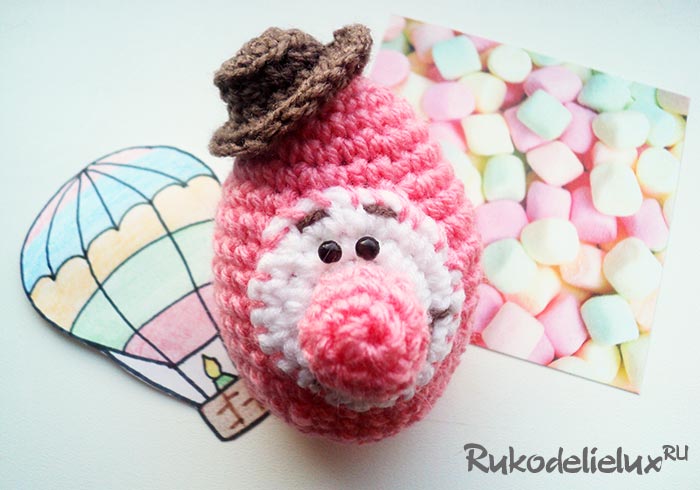 The main symbol of Easter is the egg. Therefore, today I propose to tie such a funny egg in a crochet hat. It can be an excellent gift for relatives and friends or decorating the interior for this bright holiday. Read more ...
How to make an Easter basket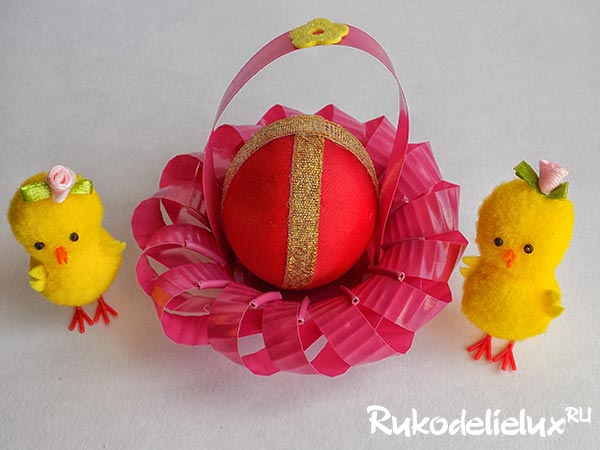 Among the indispensable attributes of this holiday can be noted cakes, curd Easter and painted eggs. To make a table for Easter, colorful eggs can be put in beautiful baskets. I present you 5 options - how to make Easter baskets with your own hands with step by step photos.
Chebby Chic Easter Egg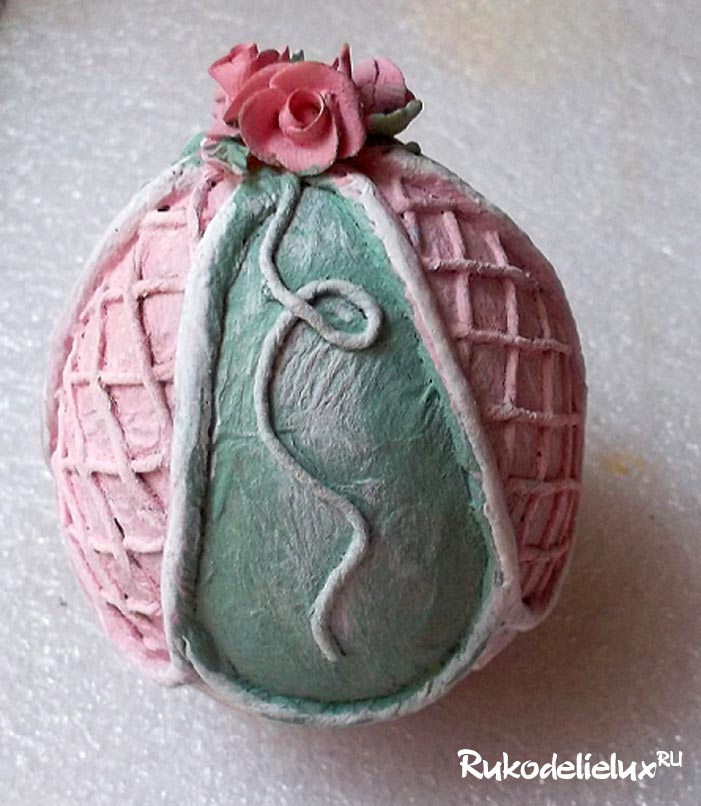 Chebbi chic can be called one of the shades of vintage style, its "worn gloss" gives things a special magic touch of antiquity. Pastel whitened colors, deliberately frayed and underlined handwork make these things cozy and warm.
Our shebby chic Easter egg was made from the shells of a real chicken egg, which was pasted over with a piece of paper towel. A mosaic was laid on the bottom of the product from the same material. Read more ...
Easter garlands with own hands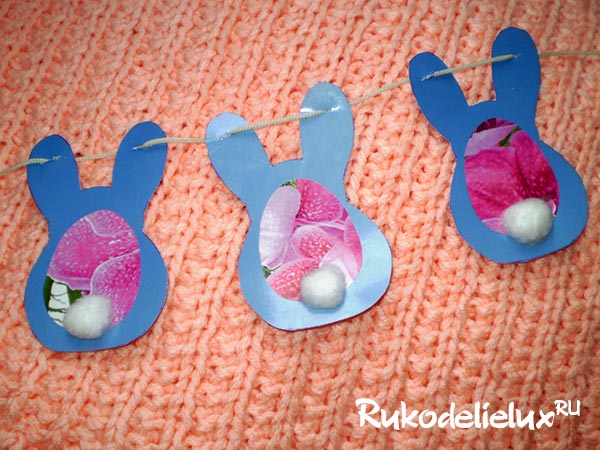 It's customary for us to decorate rooms for the New Year with the help of garlands, but such decorations can also be used for other holidays. For example, the Easter garland will be a great addition to the usual attributes and will lift your spirits.
You can make such a garland with your own hands. The manufacturing process will be especially exciting if all family members are attracted to it. Read more ...
How to make an Easter wreath with your own hands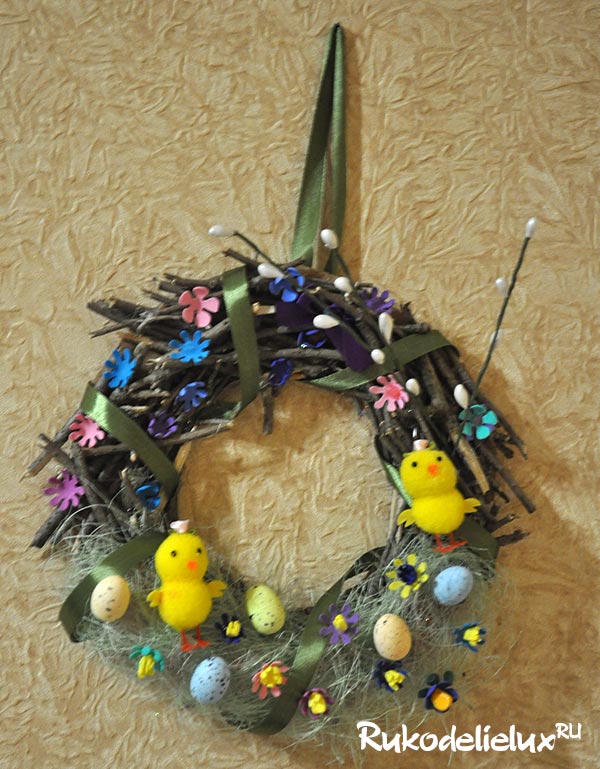 Easter very soon is one of the main Orthodox holidays. And although this is not a tradition, many creative people want to create such an interior piece as a wreath. In this article I will show how, without spending a lot of time and materials, get a unique decoration for the house. Read more ...
Flower Easter Egg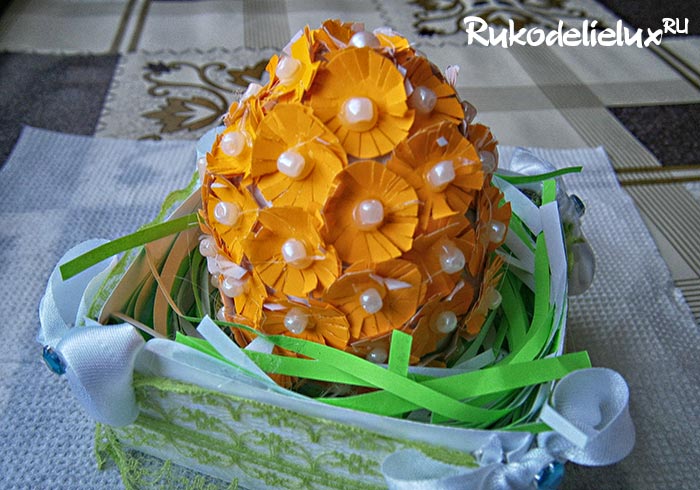 This is a simple hack for hanging out with children. For its manufacture does not require any special costs, everything can be found in his house. Read more ...
Easter eggs with your own hands - how to make and how to paint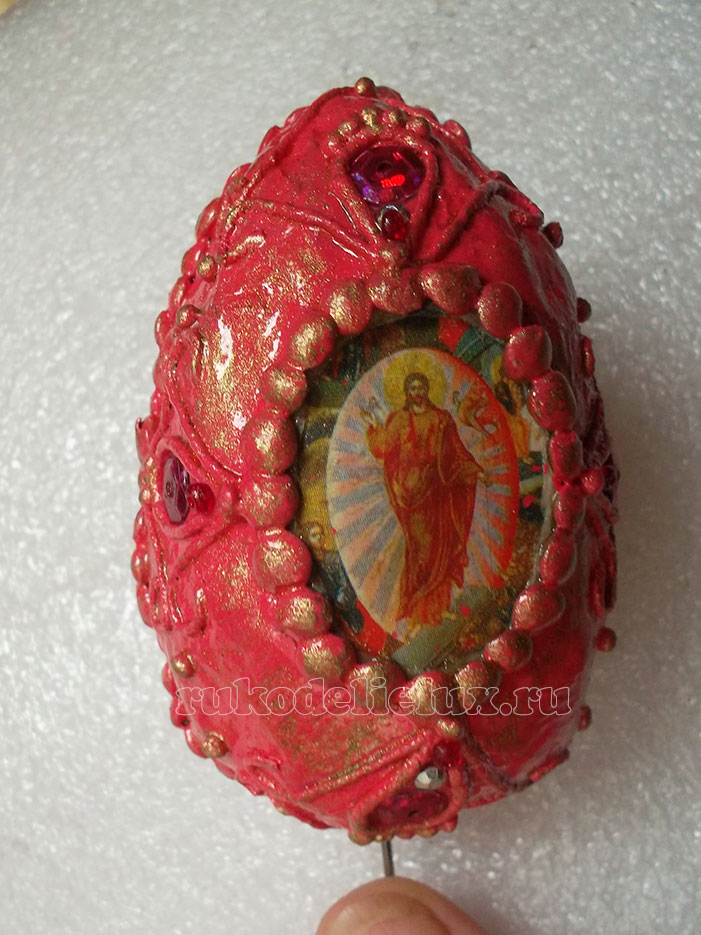 Bright Easter - the resurrection of Christ, the time of sweet cakes and painted eggs. It is believed that the donated Easter egg has the power of protection and protects its owners from evil deeds and thoughts, both their own and outsiders.
Related news
First sex with a virgin
Fila, Vans - what retro brands should be returned to the wardrobe
Is it time to go on vacation: a picture indicator of fatigue
How to make a Christmas wreath
Winter hand-made articles: a voluminous postcard
The recipe for the preparation of spicy marinated tomatoes
Stained Glass Candlestick
Chicken tobacco - original dish