Vacuum cleaning of the face
This is just a salon procedure, because during vacuum cleaning your skin will be cleaned with a special device with a tip that works like a vacuum cleaner. Black dots, corks, "needles", dead cells - all this will be "sucked in" into the apparatus.
Many girls, who notice that the skin of the face is uneven, has bumps, immediately go to buy cosmetics with lymphatic drainage effect, but it is much easier to record for a vacuum face cleaning. This procedure will cause blood flow to the face, make a massage, increase the tone - the effect will be much more pronounced than from the use of the cream.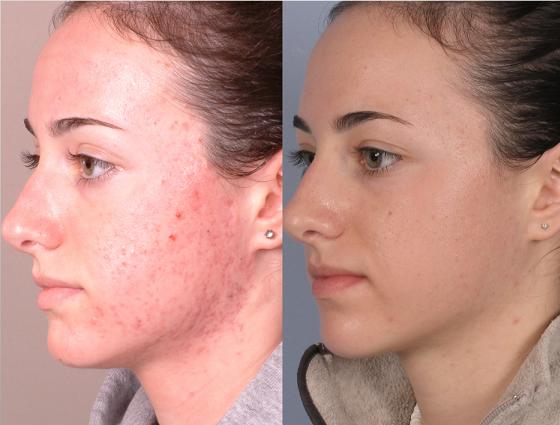 If you have a lot of black spots and plugs from sebum, then the effect of a "vacuum cleaner" of vacuum cleaning will help to get rid of these problems. There are areas on the face that can only be cleaned in this way. It is worth noting that this type of cleaning is not suitable for everyone, because it is quite mild and, therefore, quite superficial. Owners of deep pores should not be recorded exactly on this cleaning.
For girls with oily skin, mechanical cleaning can damage the pores, make the sebaceous glands more active, but vacuum cleaning is delicate and such an outcome is impossible.
At the very beginning, the specialist will remove makeup from your face, defat the skin with a special tonic or chlorohexedine. Next, your skin will be cleaned with electric current, which will further help the skin fat to dissolve.
Vacuum treatment is carried out in circular motions. Please note that your master periodically washed the nozzle in a special solution. This "vacuum cleaner" will not process your face for more than 20 minutes.
After cleansing, a mask will be applied to your face that will help the expanded but clean pores to narrow.
Many people combine this cleaning together with a manual one - this is a good option, because vacuum can handle such places as the wings of the nose, and the master manually removes those impurities that are in very deep pores.
By the way, black dots are not only on the face. Vacuum cleaning suitable for décolleté or back.
Owners of dry skin do not recommend such cleaning.Also, you will not make it if you have acne, acne, rosacea, as the vacuum can worsen the condition of your skin.
If you want your skin to always be in good condition, then visit this procedure once a month. Do not forget that after cleaning you should not use cosmetics a day.
The price of this cleaning varies from the prestige of the salon. The average procedure will cost you 1500 rubles, but if you search, you can save some good money.
Related news
Manicure trends in autumn-2017
How to make a fruitcake
All according to the rules: omens predicting a happy marriage
Tips to help you wake up early without problems
Coffee Chateau
Natalie Portman in the trailer for the film about Jacqueline Kennedy
Why is olive oil good for our face?